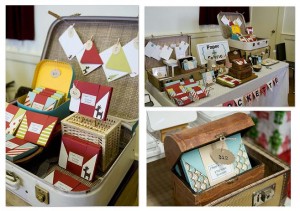 Looking for the best craft show tips?
If you are going to show items at a craft show, a good presentation can go a long way. Even if you have the best items on display, if they are not shown properly, you are going to find it difficult to sell them. Below are some great craft show display ideas that can help anyone increase the amount of sales they make at craft shows.
Mind the Tablecloth
If you are looking for craft show display ideas, the first place to start is to make sure that the table cloth you use on your display stand matches the wares you are selling. Having a common color scheme or decorating the tablecloth with similar items can greatly help. For example, if you are selling seashell crafts, having a tropical tablecloth can assist in facilitating your sales.
Mirroring
When retailing items, stores often use a concept known as mirroring. What this means is that they will put like-shaped and -sized items across from one another. More specifically, imagine that the table is set in half; both sides should be a mirror image of the other. This creates a very attractive way to display items, and it will help draw in more customers. This concept stands true as solid among craft show display ideas and can definitely make your showing more attractive.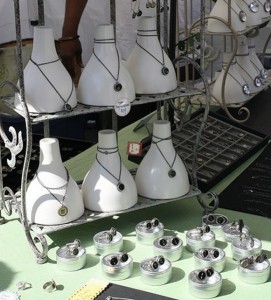 Maximize Space
Sometimes, people go too far in this department. It is extremely important that you maximize the space that you have without compromising the presentation. Don't leave a bunch of empty space, but also don't make your table appear cluttered. If you can find the right balance with whatever crafts that you are making, you can get the most out of your product.
Use Other Crafts
When you're looking to display your crafts in a creative fashion, nothing speaks better about your crafts then using other crafts to help display the main items. Using the aforementioned seashell example, perhaps you could use a large, clay clam to hold all of your unique crafts. This can hold true with whatever type of craft that you are displaying. Having a unique method of display can go a long way.
The List
• Matching Table Cloth
• Mirroring
• Maximize Space
• Use Other Crafts
If these four craft show display ideas are followed, you will definitely notice that you can increase the ate at which people not only talk to you about your crafts, but also the number of sales that you make. Put them into play and keep on creating.